RED MANGROVES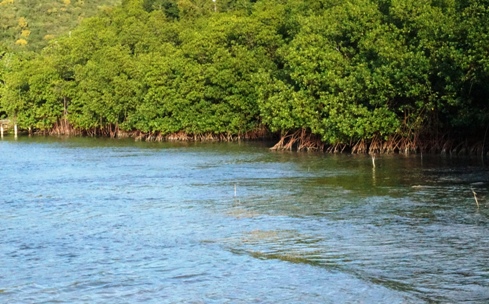 Red mangroves are able to grow out into salt water environments using unique aerial prop roots.  The salt is filtered out and does not enter the waterlogged roots because transpiration at the leaf surface creates negative pressure which keeps the salt outside. The shoreline area around the roots serves as a nursery for many types of fish, while the dense network of roots and branches attracts numerous birds.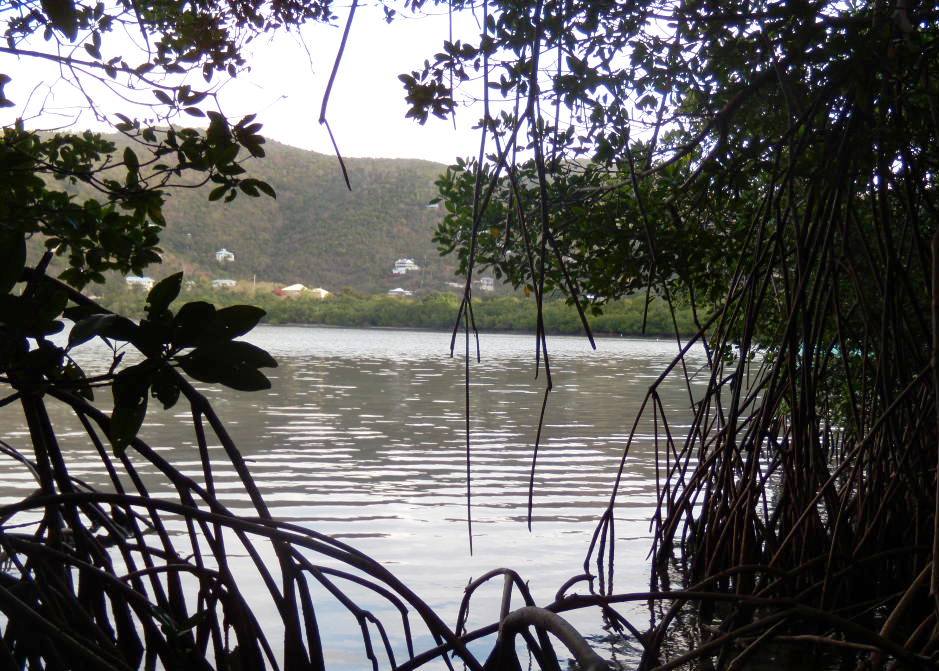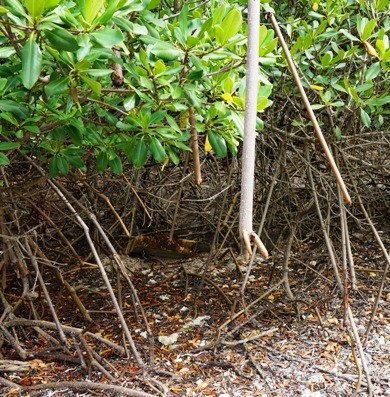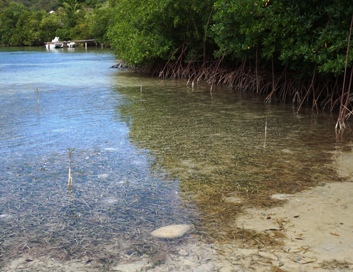 BLACK MANGROVES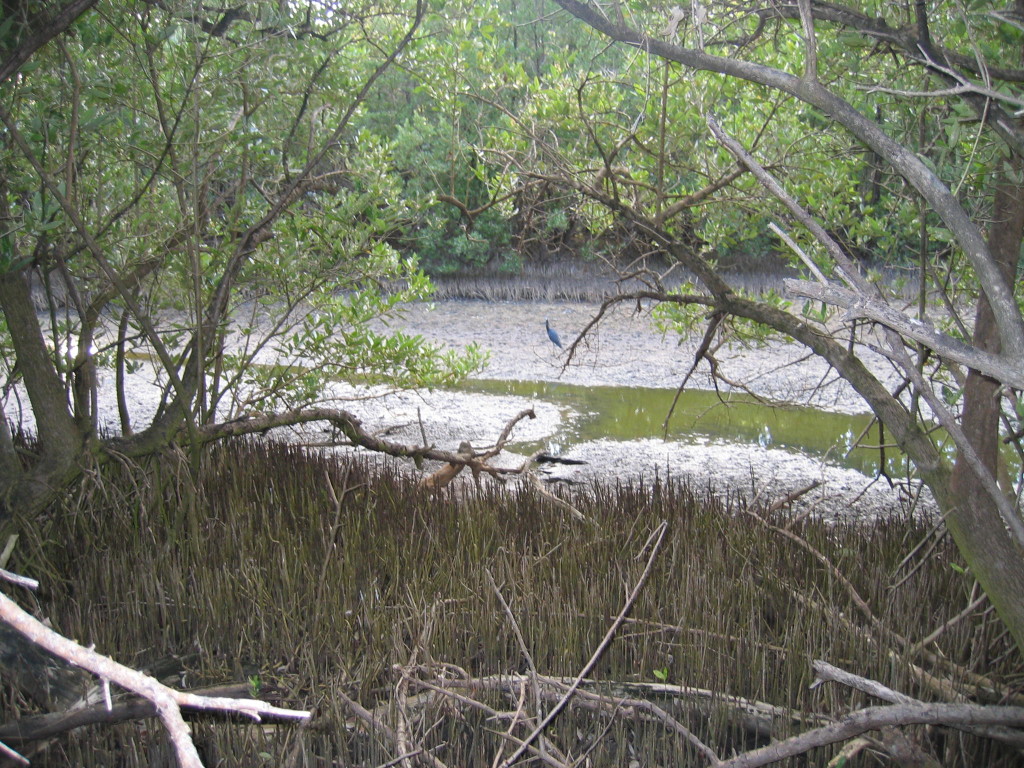 Black mangroves grow in quite salty soil, but unlike the red mangroves, cannot tolerate being constantly submerged.  They have glands on their surface that excrete excess salt, and are found back from the shore in wetland areas and around seasonal ponds that may mix salty water with fresh rainwater.
In addition to roots at the base of the tree they also have numerous fleshy pencil-like projections (pneumatophores) that rise vertically from the horizontal roots. These may help aerate the roots. This network of roots and pneumatophores collects and holds silt, helping to control erosion and protect the shoreline.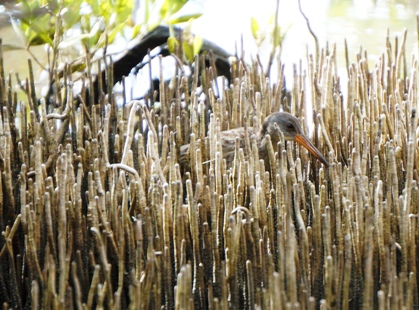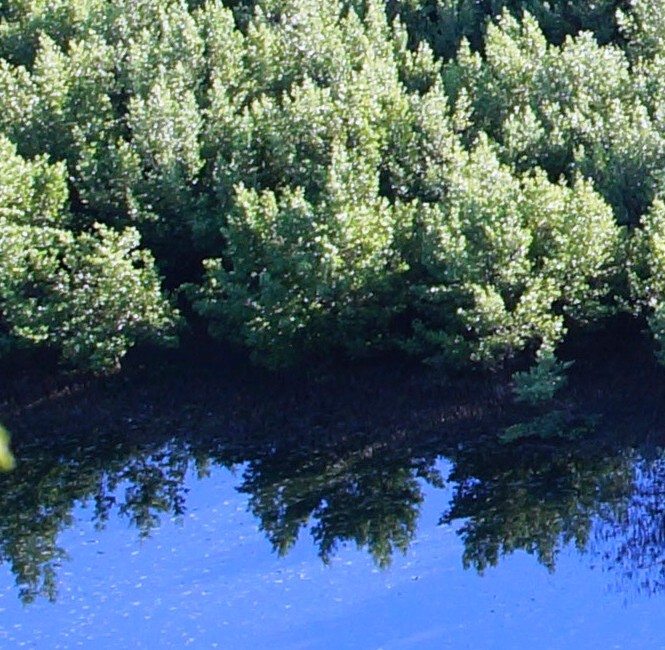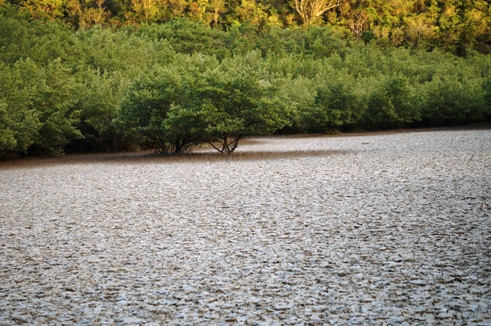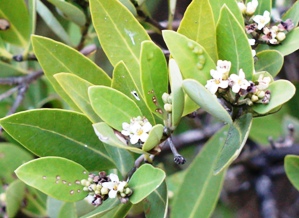 BUTTONWOOD
MAHO  (Thespesia populnea)
The area along and just back from the shoreline of Fish Bay is filled with numerous maho trees.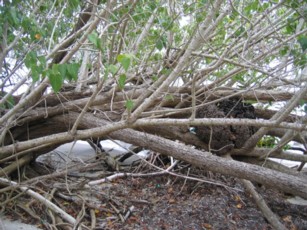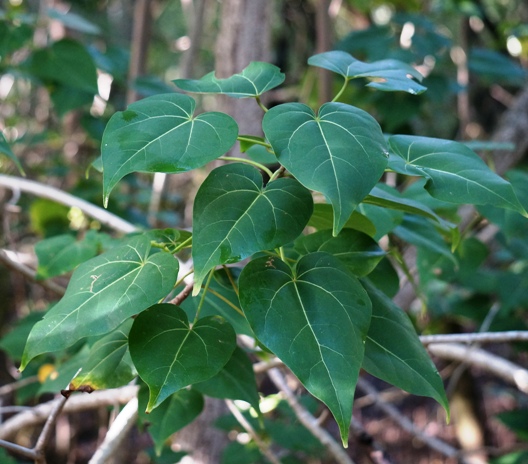 CASSINE (Cassine xylocarpa)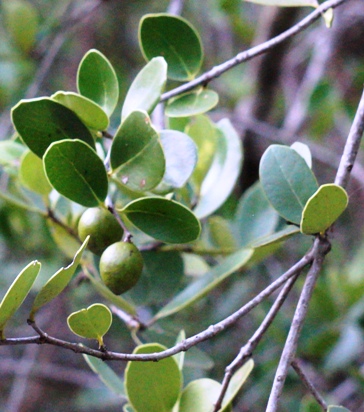 SEA GRAPE (Coccoloba uvifera)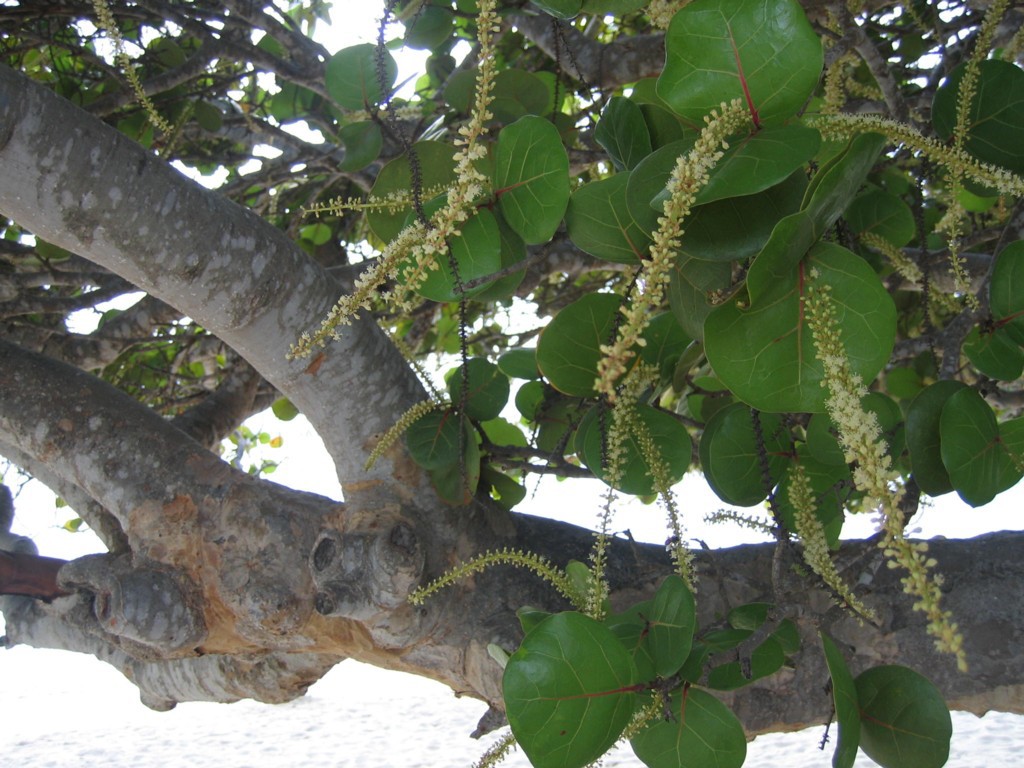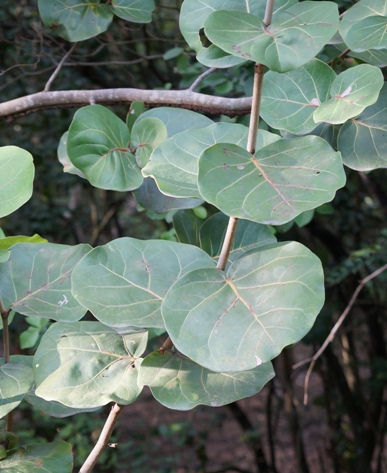 WHITE CAPER (Caparis indica)
There are seven different types of native caper trees on St. John. The white caper is similar to the black or Jamaican caper, but its leaves are olive green rather than dark green and its flowers stay white (don't turn purple).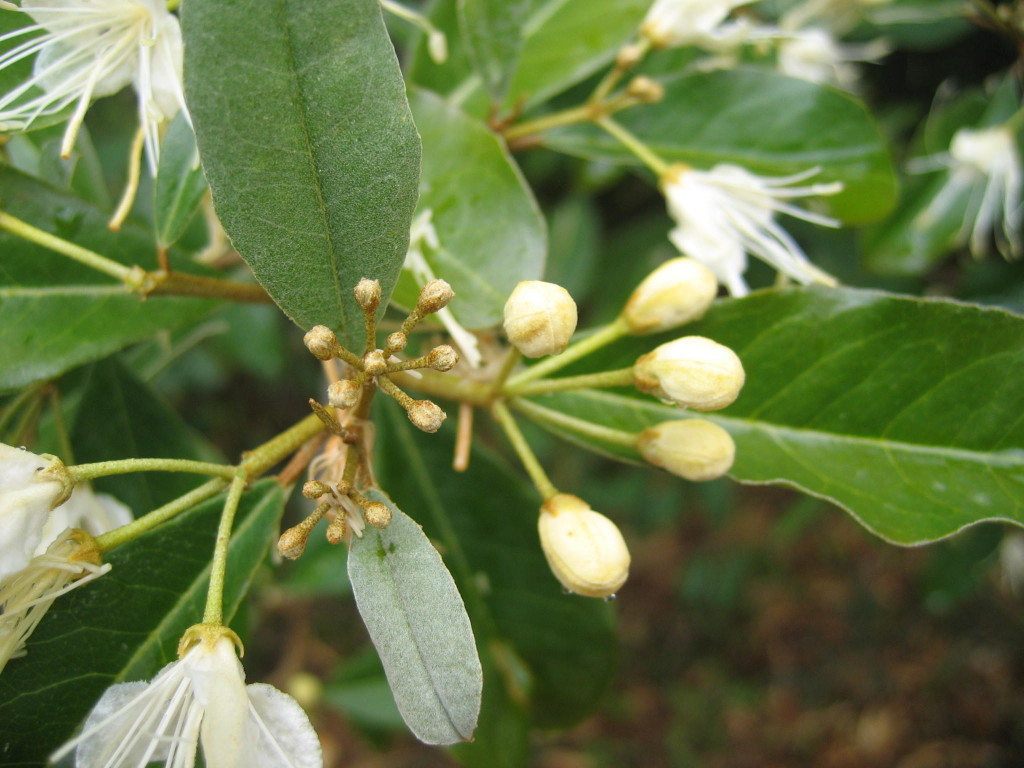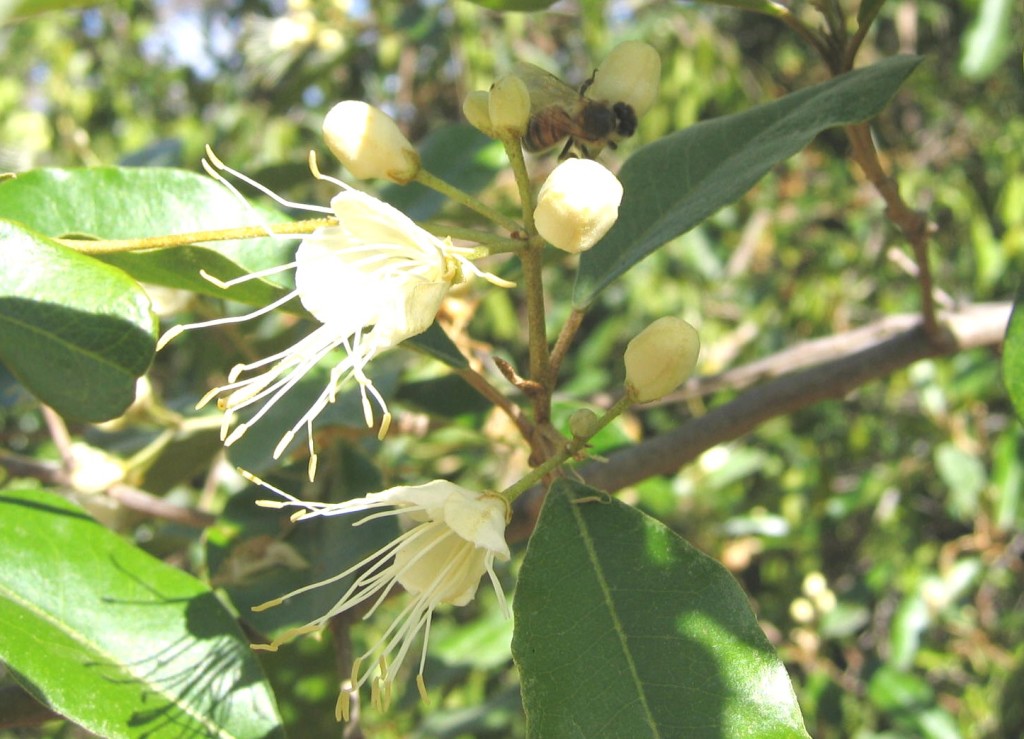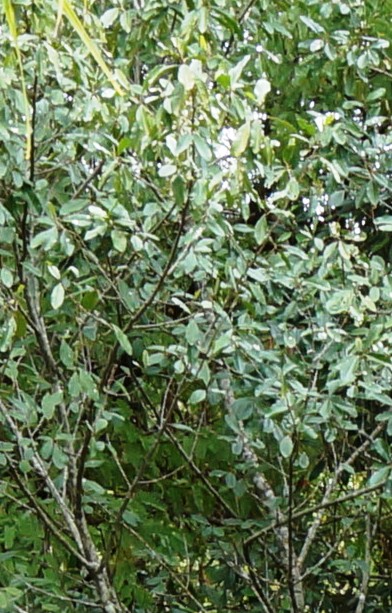 BLACK CAPER (Caparis cynophallophora)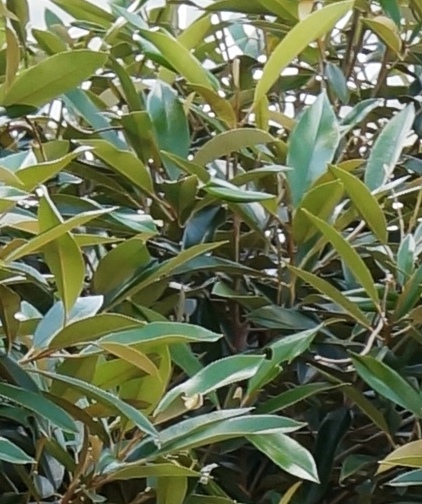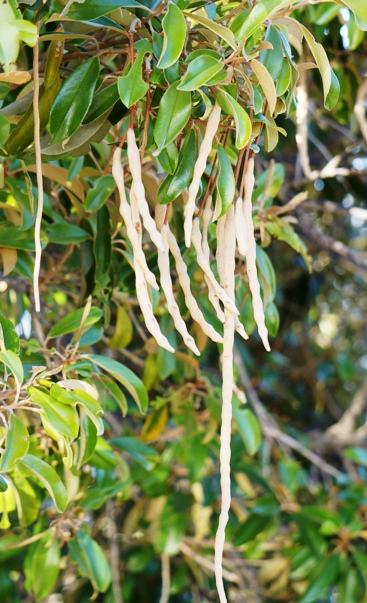 LIMBER CAPER (Capparis flexuosa)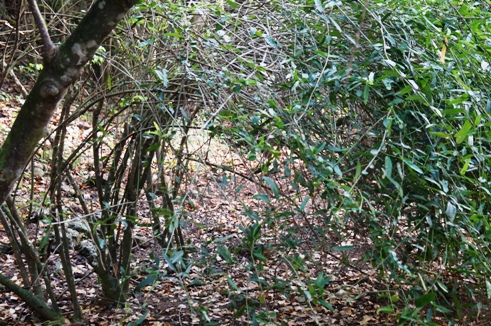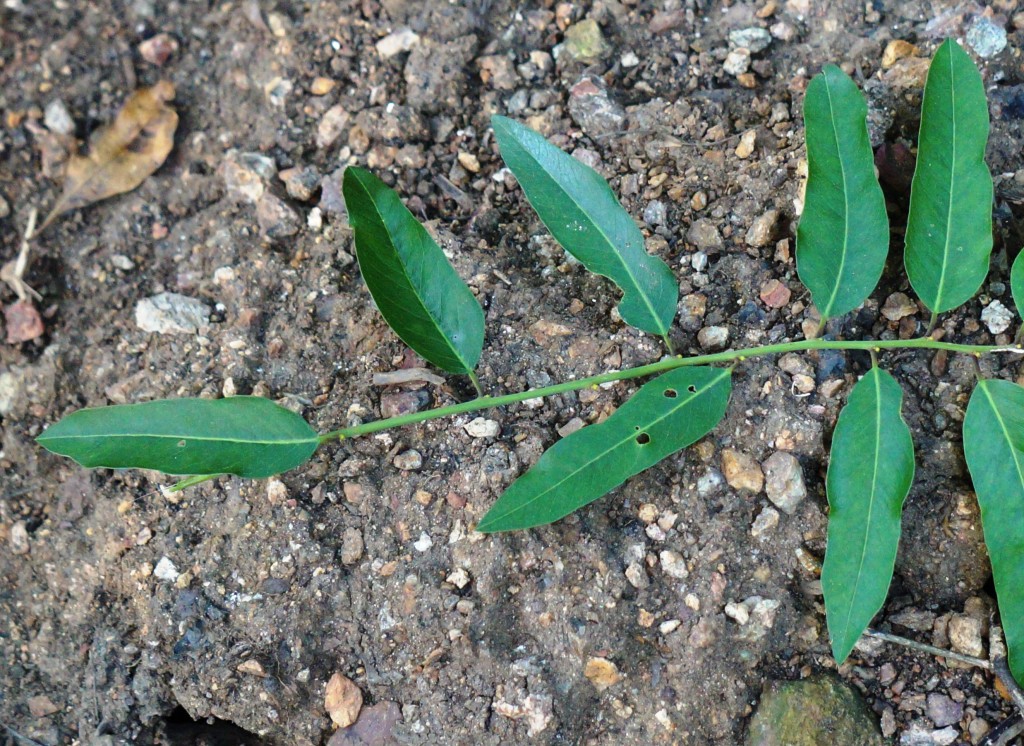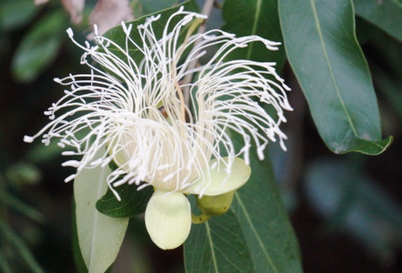 SUGAR ANT (Ginoria rohrii)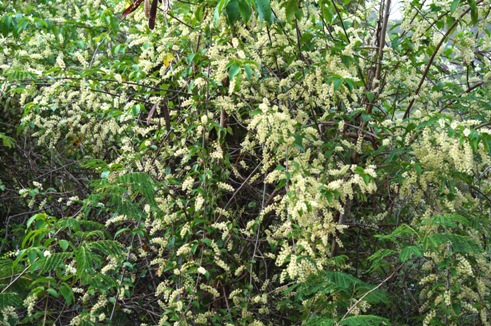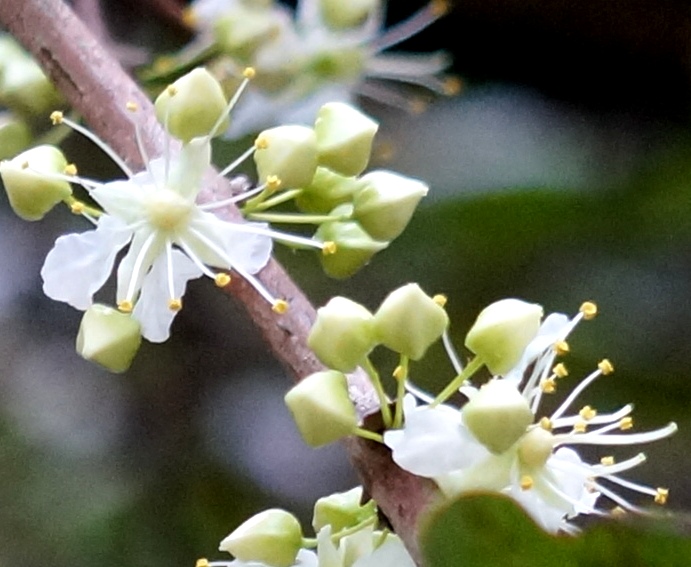 ACACIA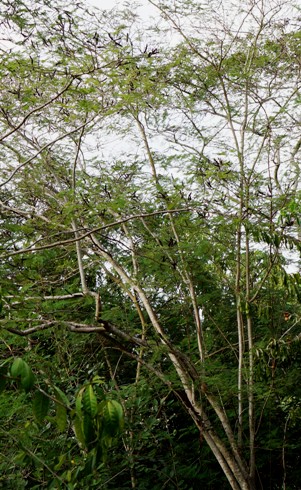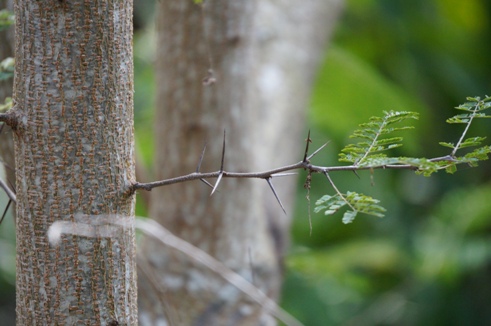 YELLOW BOXWOOD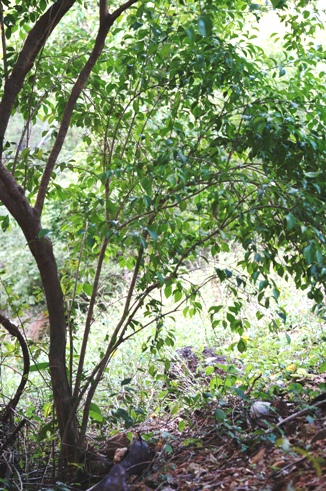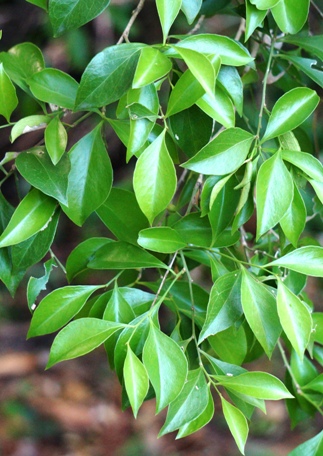 TYRE PALM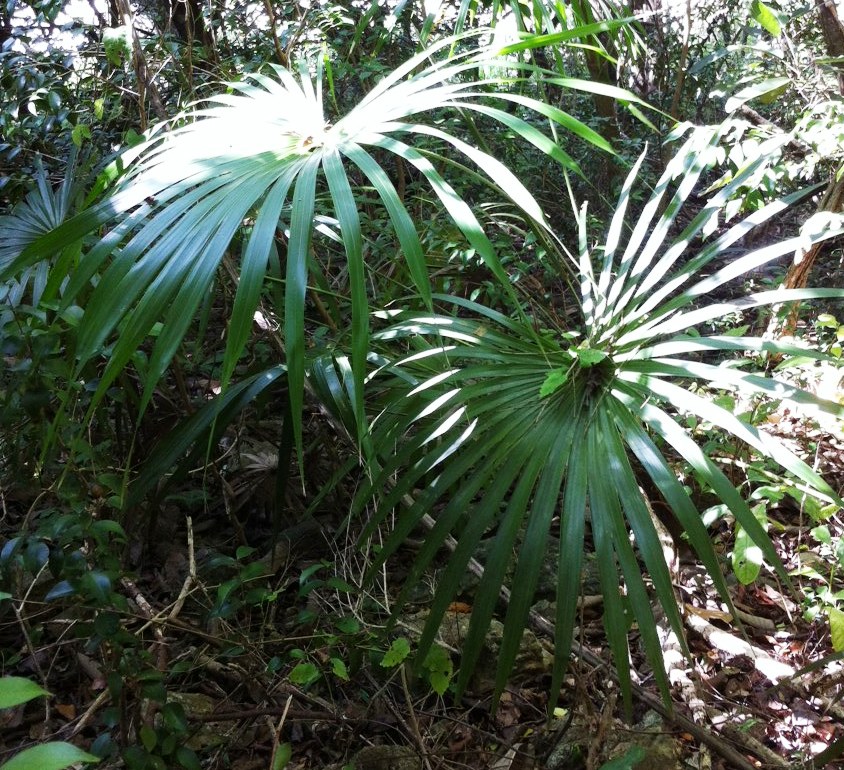 FRANGIPANI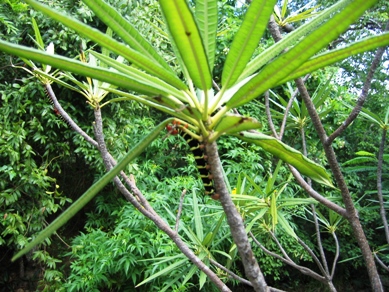 WHITE MANJACK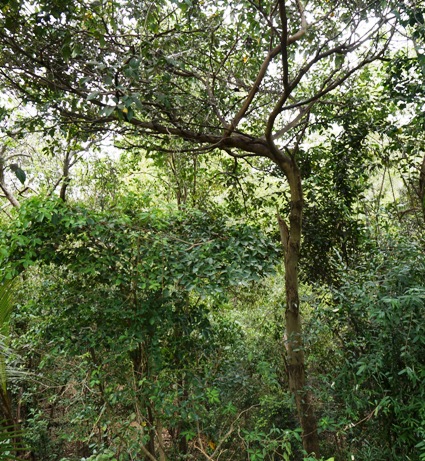 IRONWOOD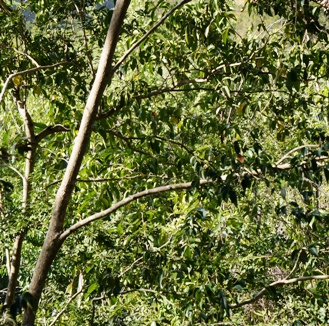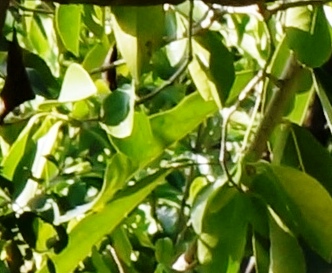 GRI-GRI (Bucida buceras)
These are the largest trees in the Fish Bay area, also known as black olive.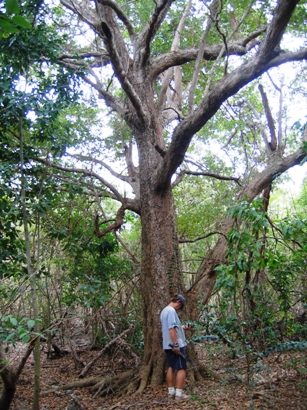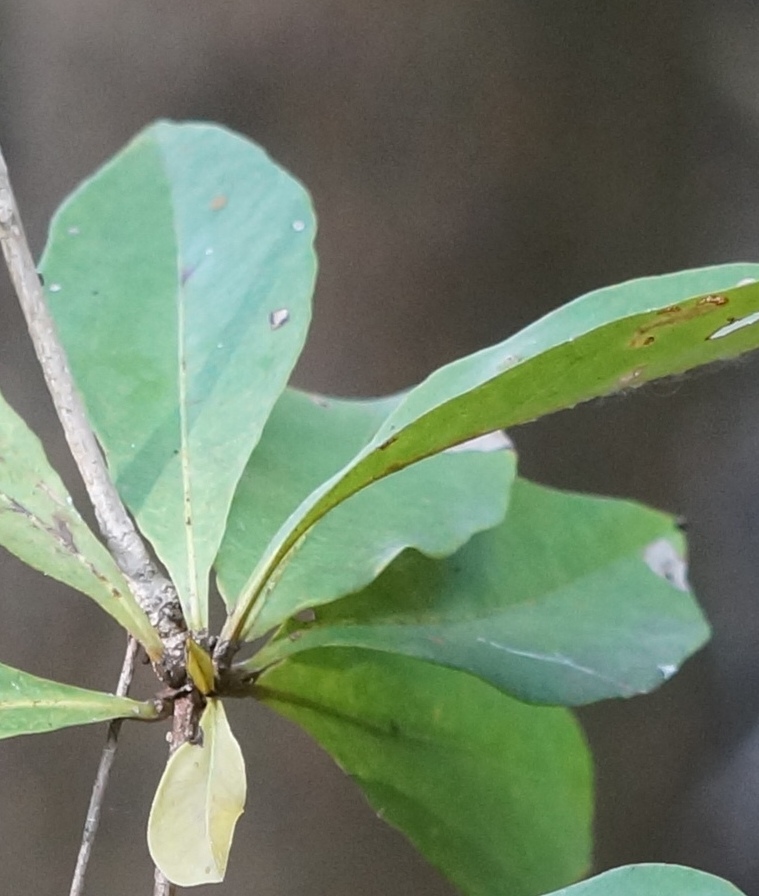 TAMARIND  (Tamarindus indica)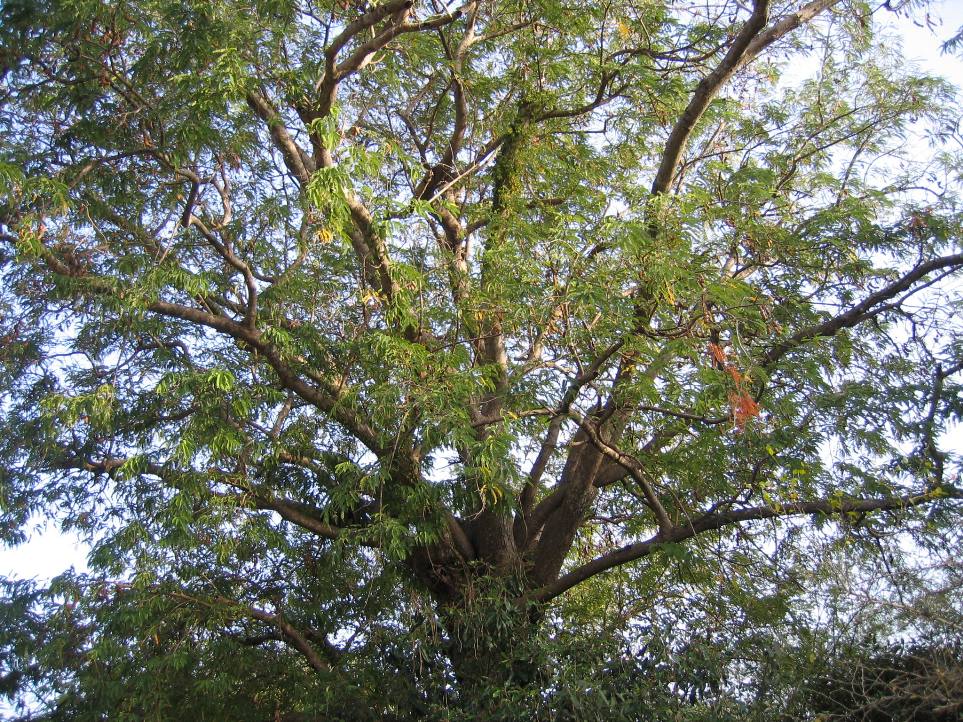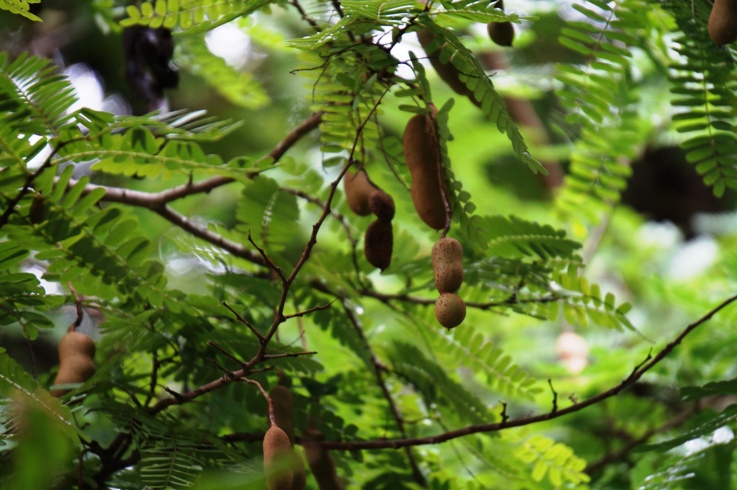 TURPENTINE (GUMBO LIMBO)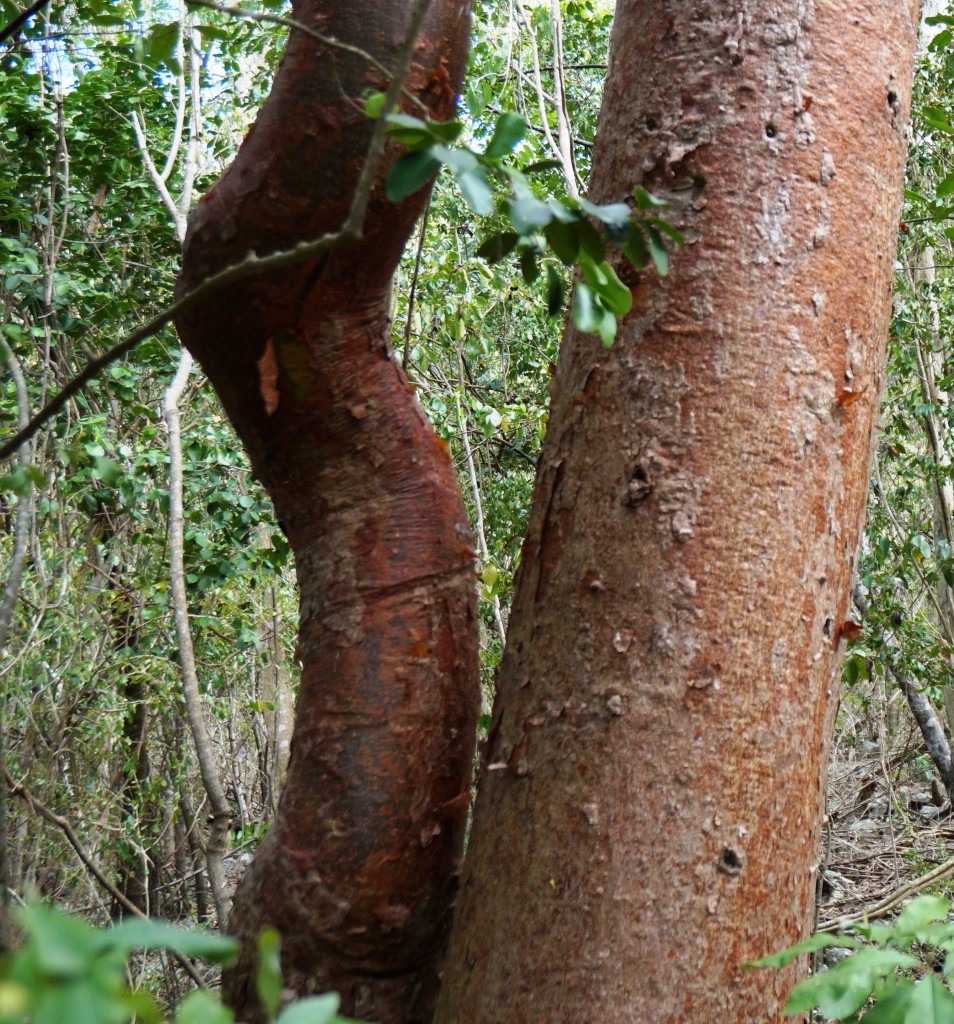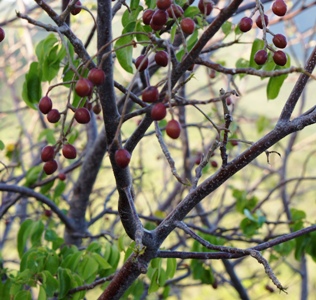 GENIP (Melicoccus bijugatus)
WATER MAMPOO (Pisonia subcordata)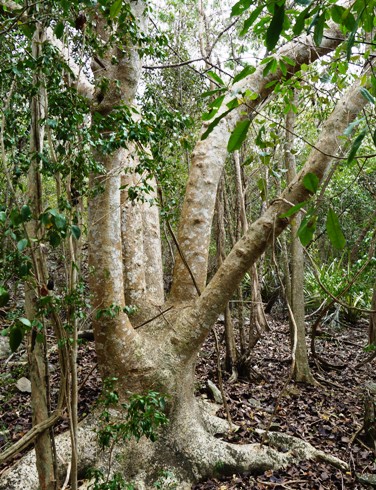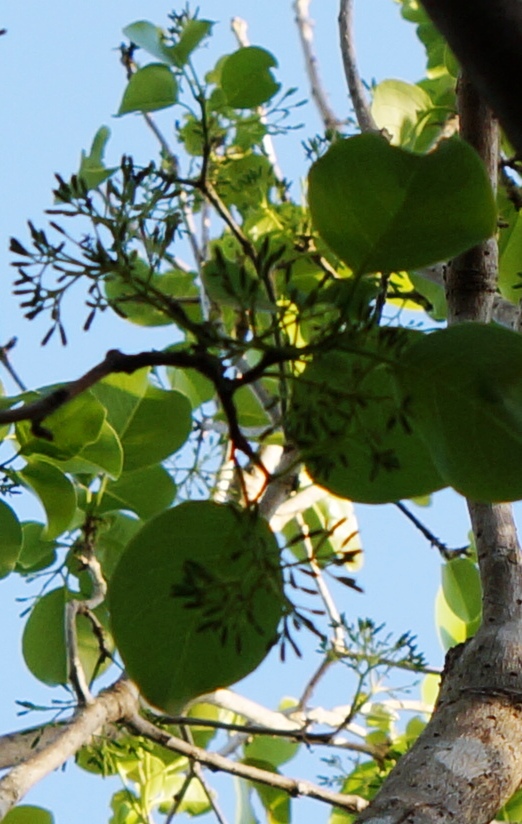 BLACK MAMPOO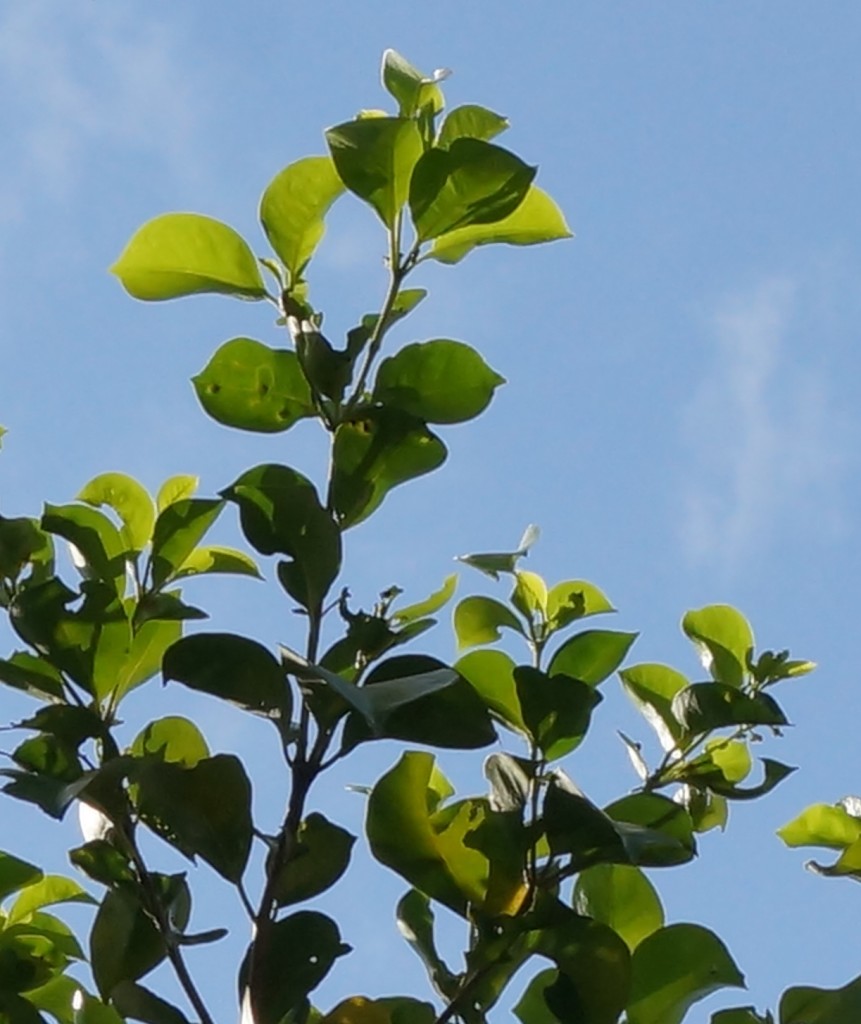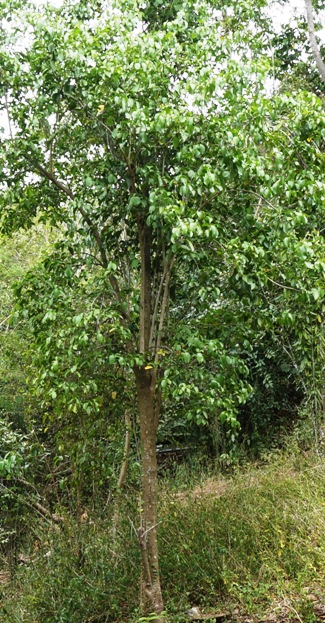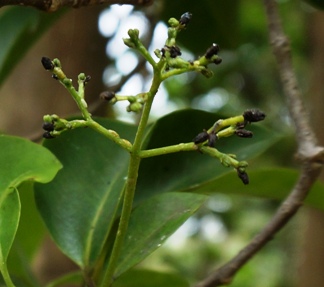 WHITE PRICKLE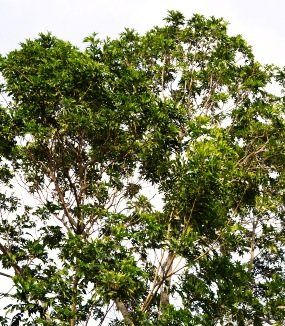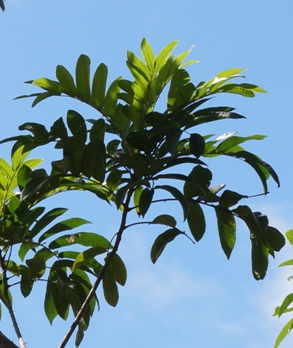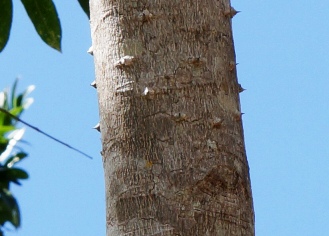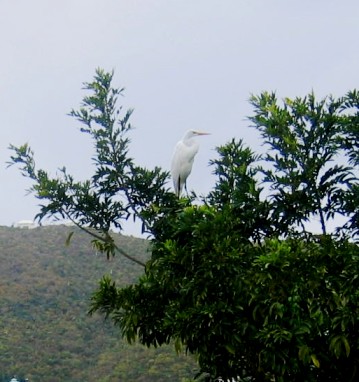 WATTAPAMA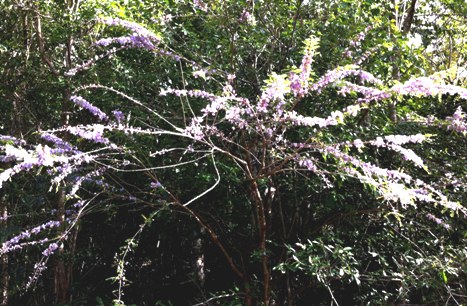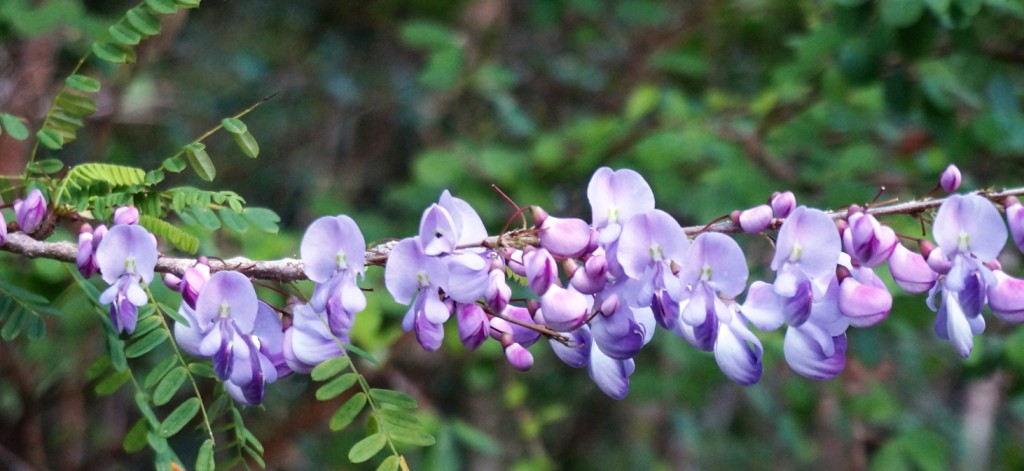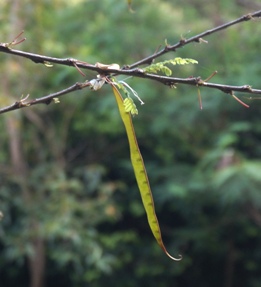 PIPE CACTUS (Pilosocereus royenii)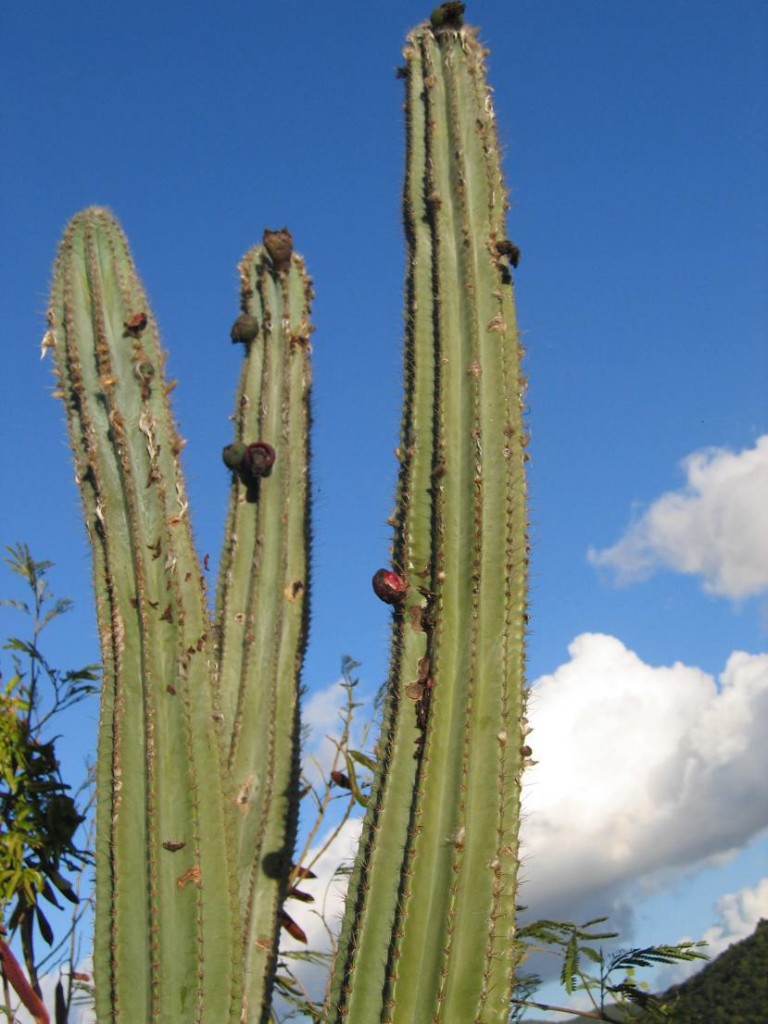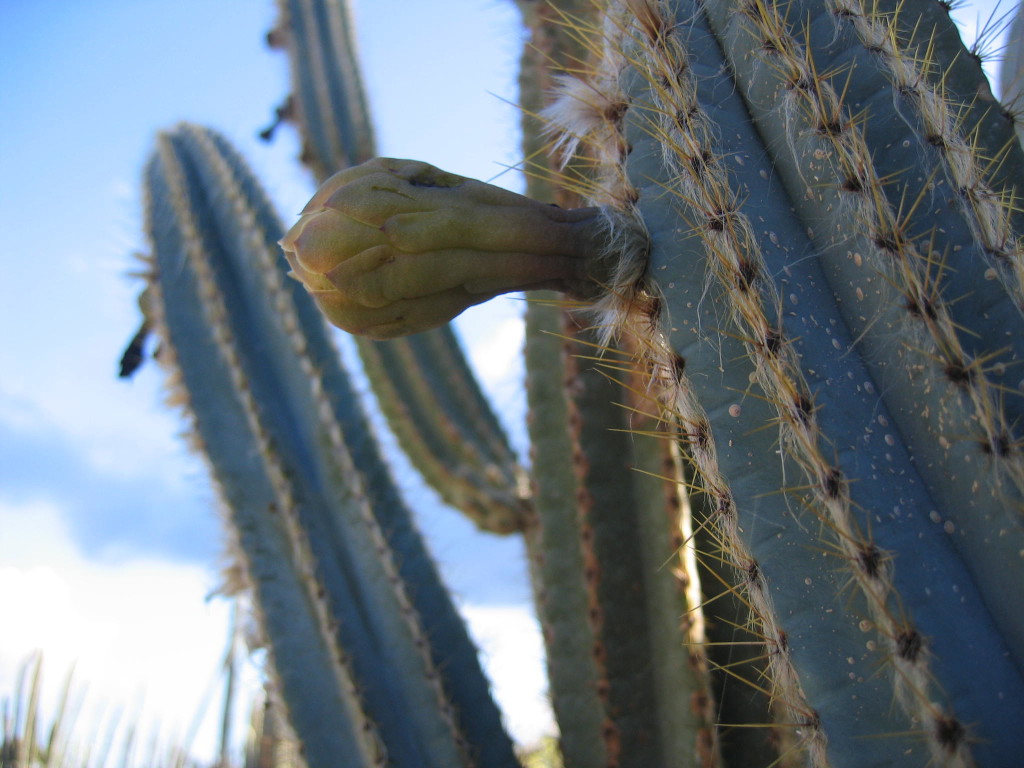 CENTURY PLANT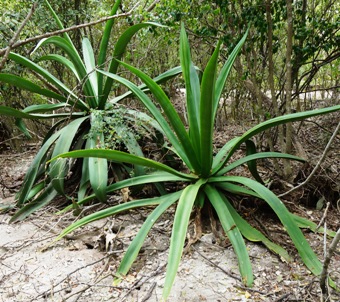 CEREUS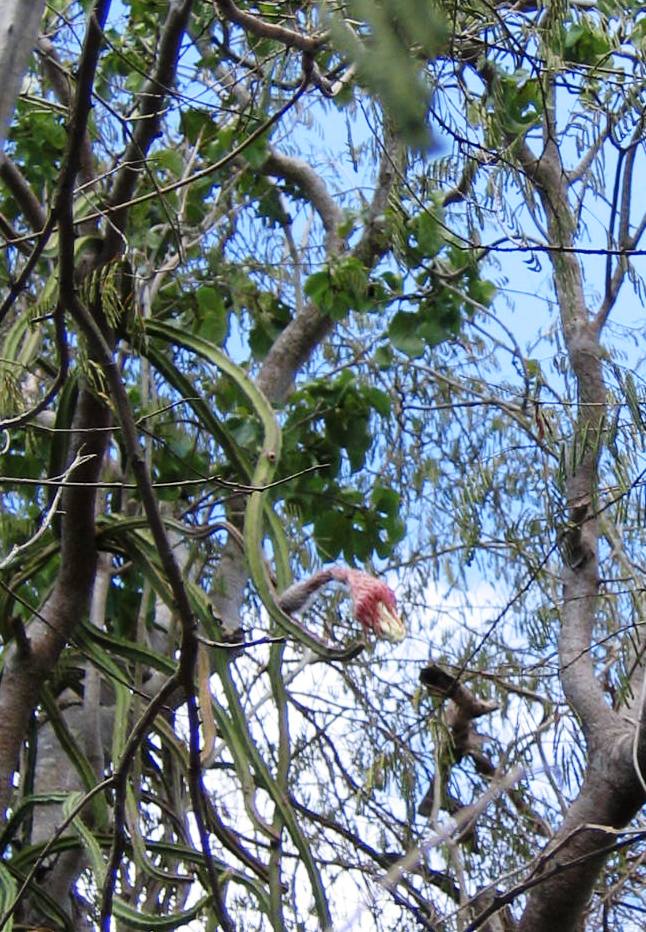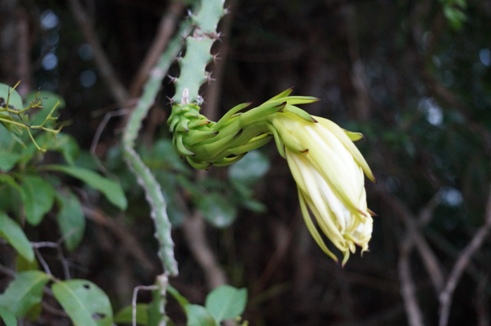 GUAVABERRY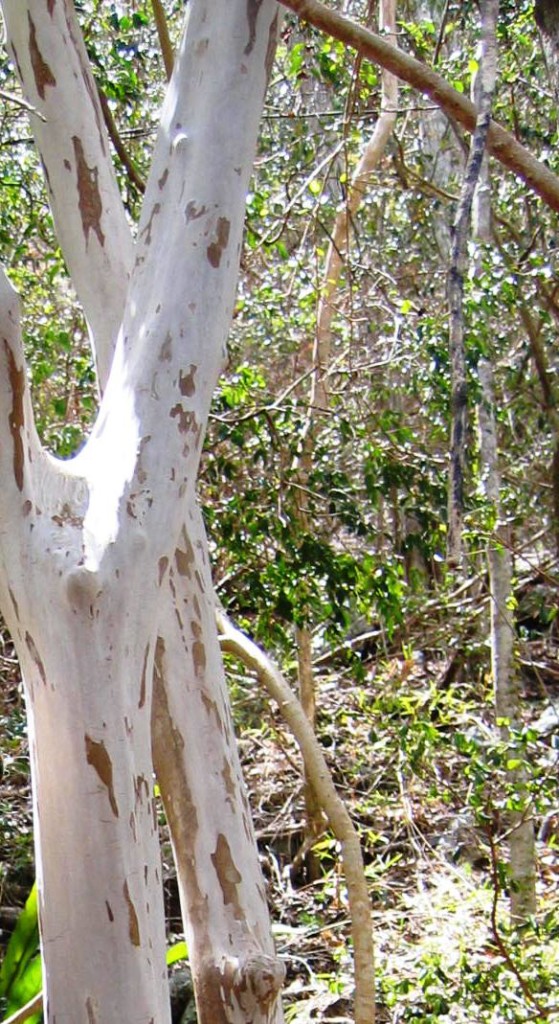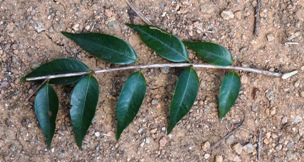 INKBERRY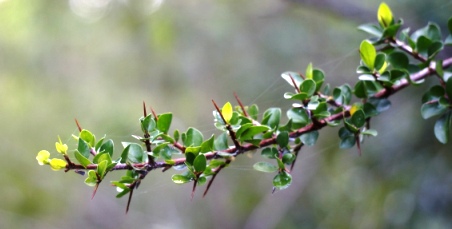 CANKER BERRY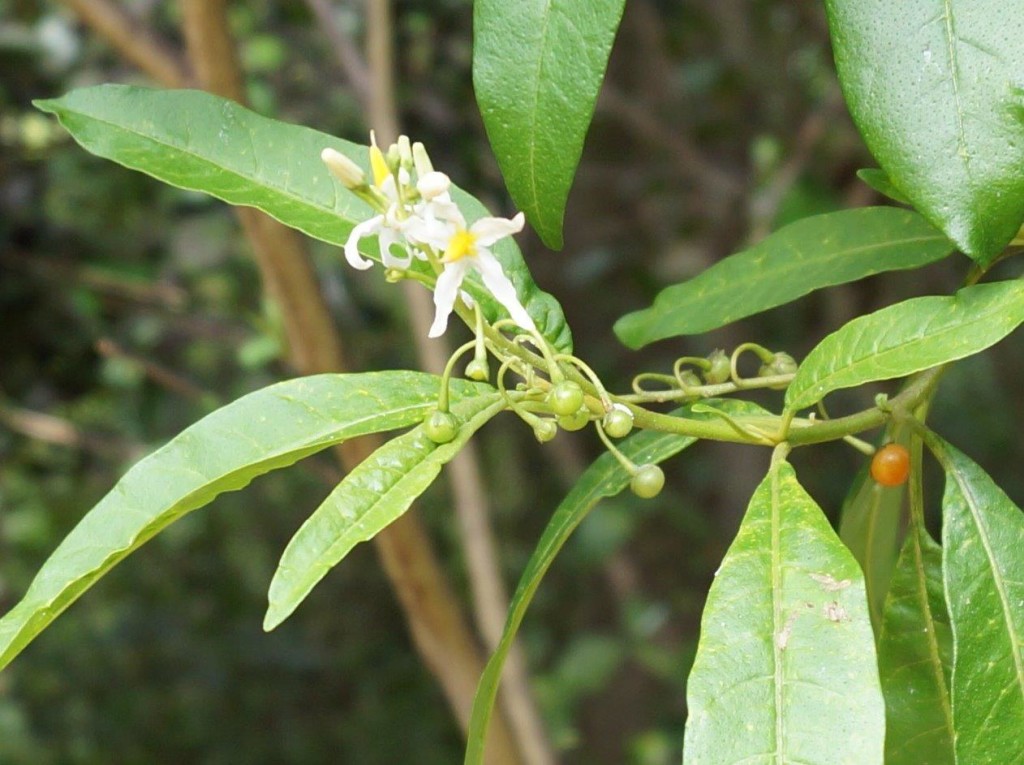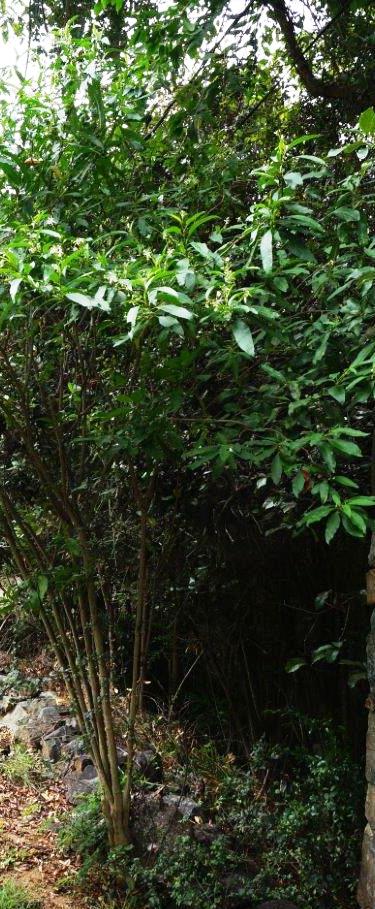 PIGEON BERRY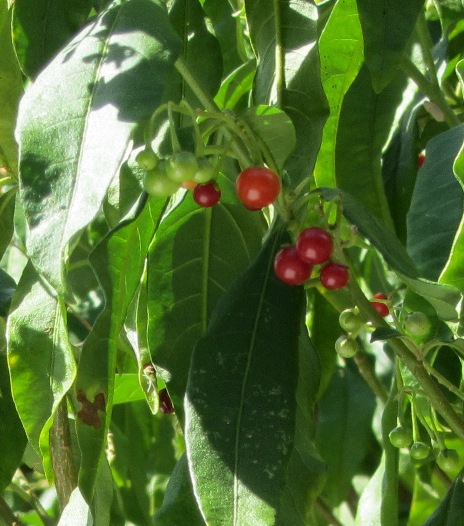 BIRCH BERRY (RODWOOD)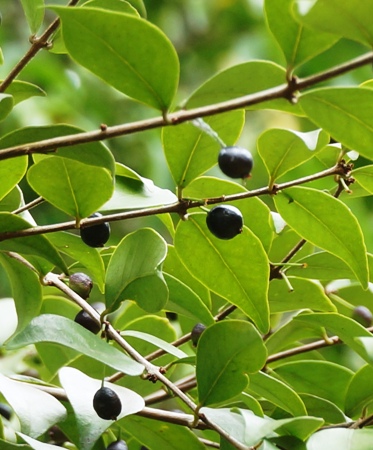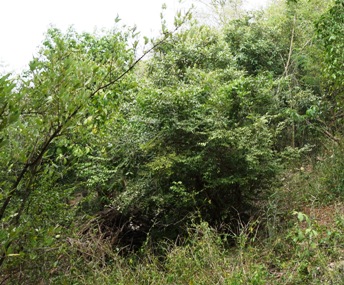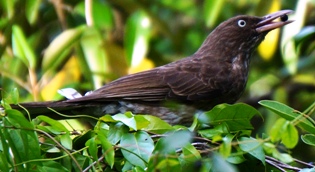 RAT APPLE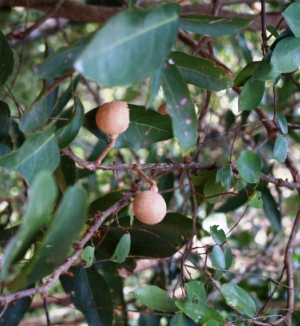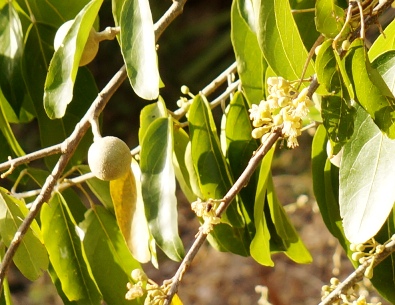 RAT BEAN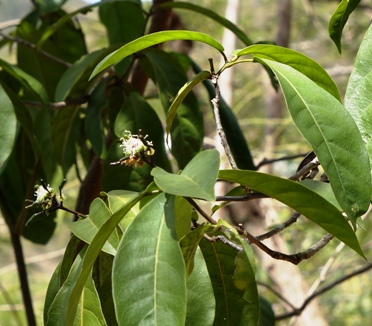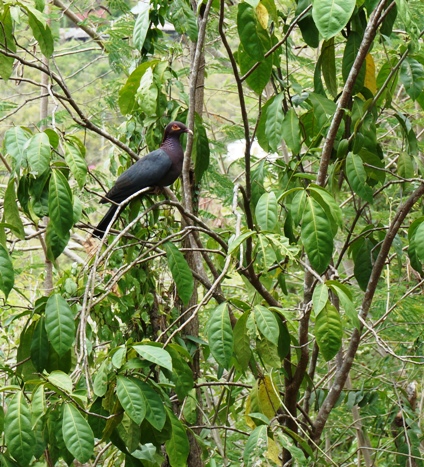 FIDDLEWOOD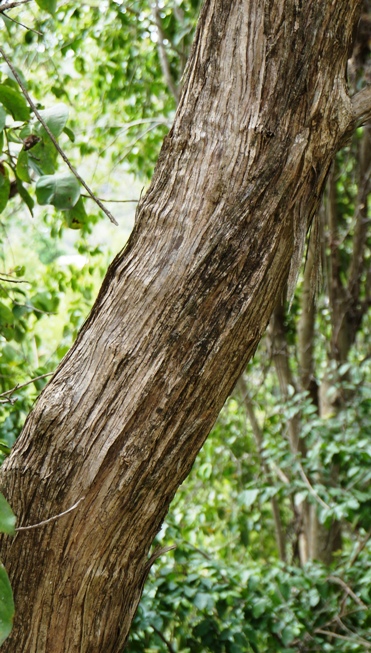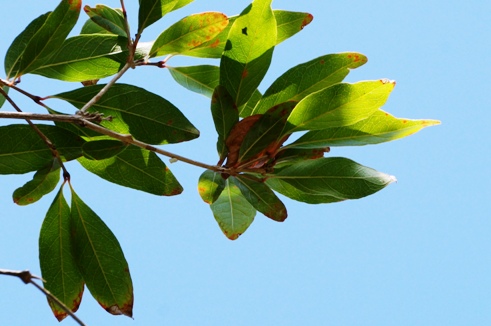 Pig turd  (Andira inermis)
Other common names for this in the Virgin Islands are hog turd, dog almond, dog plum and false mahogany. The name 'pig turd' refers to the appearance of its seed pods.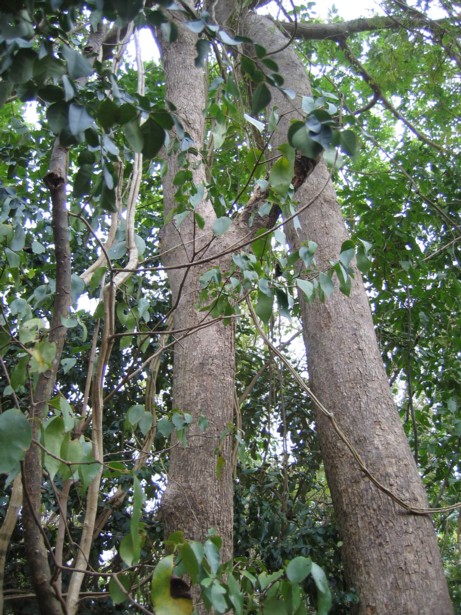 HOG PLUM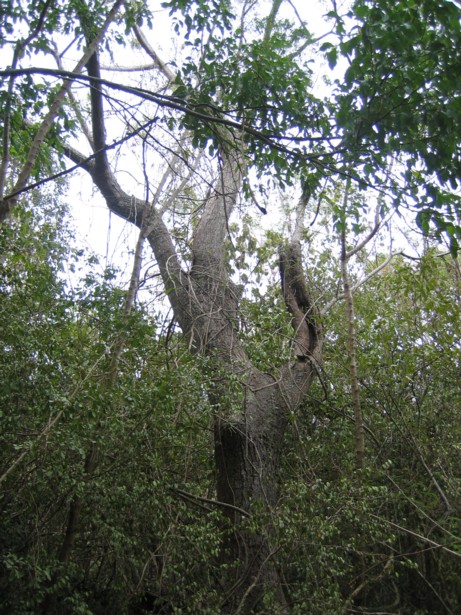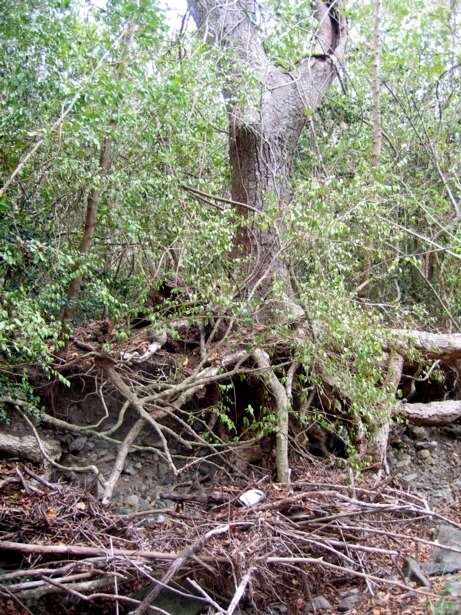 SAND BOX (Hura crepitans)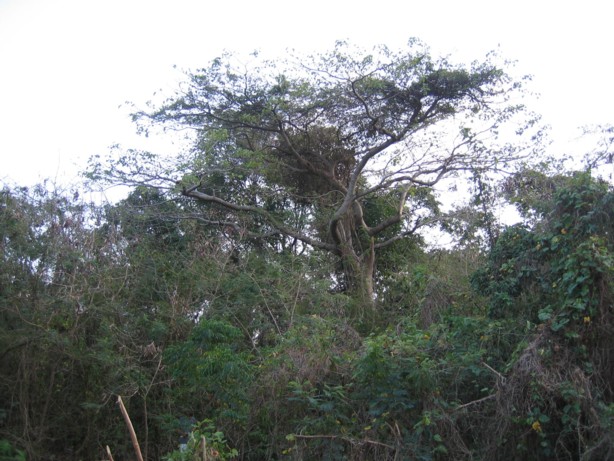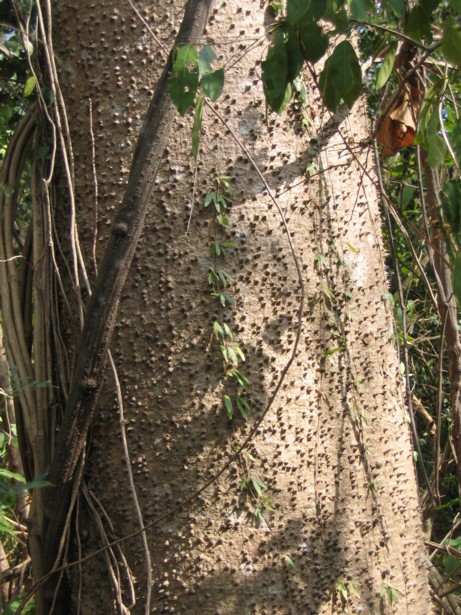 COTTON